2021 Season Update (Updated 6/3/2021)
       Indian mango season is currently on HOLD due to COVID. Delayed orders are being worked for changes/rescheduling.

·  Pakistani Mango season runs normally from June 1 onwards. 
Season Passes (Select varieties) on Sale !!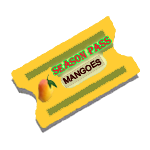 Indian Mango Season Pass
Pakistani Mango Season Pass
Alphonso Mango Season Pass
Langra Chausa Dussehri Mango Season Pass
Banganpali Season Pass
… and more … 
Fresh Indian & Pakistani Mangoes!!
2021 Mango Season Highlights
Season Expected to start the week of April 18

Check website to get updates on shipments.

More than 15 Top Mango varieties planned for this season !!
Shipments for popular varieties fill out fast so order early to secure your box !!
Place your orders online.